DAD'S GROOMING COLLECTION
Item ID:
Regular price
$74.00
Sale price
$66.60
Unit price
per
Sold out
View full details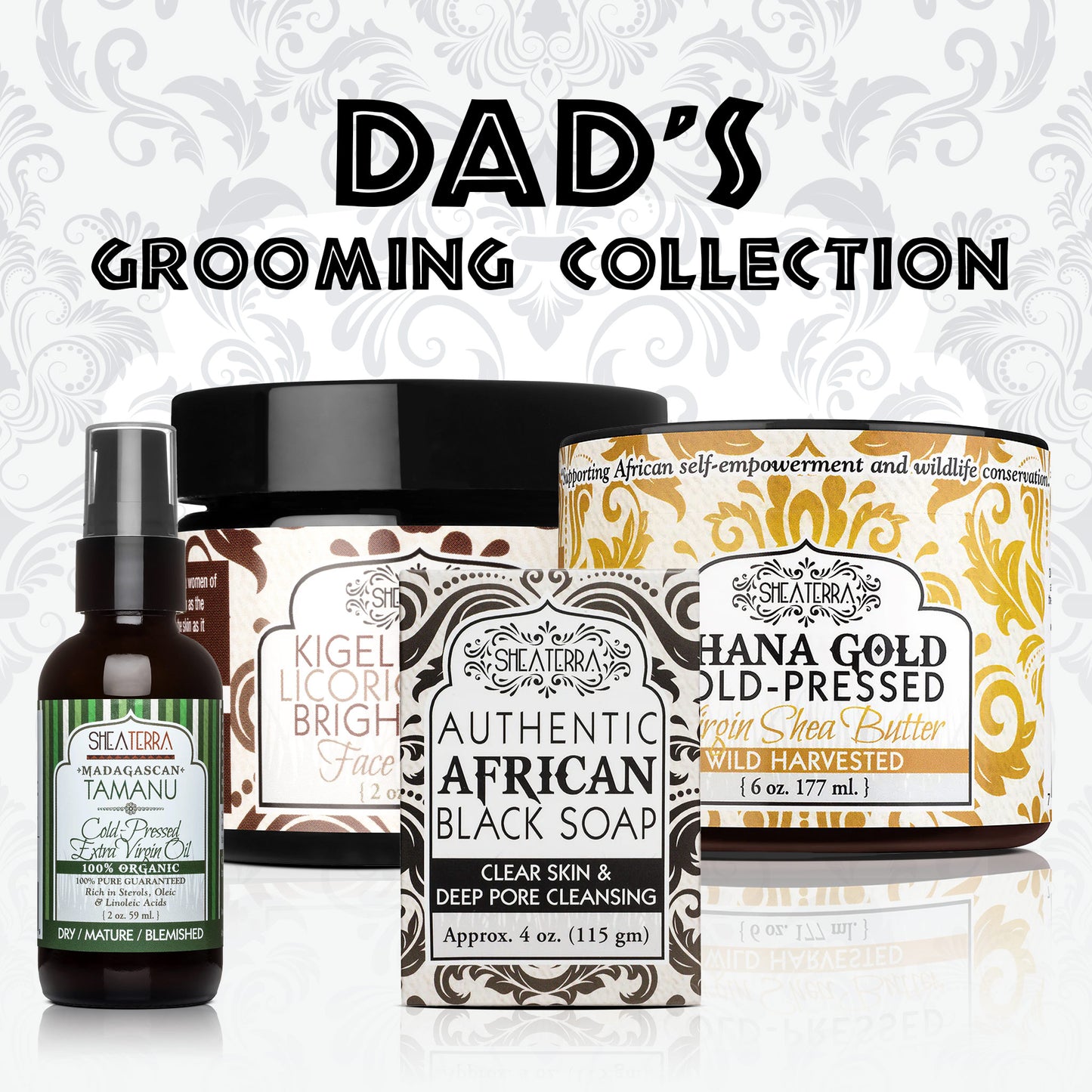 Unlike in the past when dads and men in general only needed some soap to get ready, things have changed. Today's man needs the right grooming from hair tonic, night serum, anti-aging cream, under-the-eye cream, and so much more.
But first things first… where do you start with proper grooming for dads? And how do you know the right products to use where and when?
Here are 5 awesome men's grooming routine tips every man should know:
Take care of your hands!
Whether you are negotiating a business deal or going out for a date, your hands make the first contact point. You use your hands for that firm handshake or to take your special lady to their seat while out on a date.
Imagine if your hands felt like sandpaper, your nails are chipped and dirty… 
Get yourself a good moisturizer so you can make a good first impression every time you use your hands.
Buy the best hair products for men
Do you know that over 85% of men are bald at 50 years? But the good news is that you don't have to be a part of these statistics.
You can invest in high-quality hair products made from natural ingredients to keep your hair and scalp fresh and moisturized. Changing your hairstyle is also another way to prevent balding.
Avoid very hot showers
 I know we all, well, most of us love hot showers, especially after a long day at work. But do you know there are multiple benefits of taking cold showers?
Check them out here:
Reinvigorate the skin

Boost circulation

Help in muscle recovery, especially after an intensive workout

Improve your immune system
Shave/ trim your beard
By keeping your beards tidy and moisturized, you'll not only look good but also, give an extra edge when at work or out for a date.
Maintain a fresh breath
Proper oral hygiene is among the most important grooming routines for men. Brush your teeth, use salt water to kill bacteria, and suck on cloves to keep your breath fresh all day long.
Best Men's Grooming Products